Unlocking Access: A Guide to Completing KYC Verification
14th September, 2023
7 Minutes
KYC • Personal Security • Identity proofing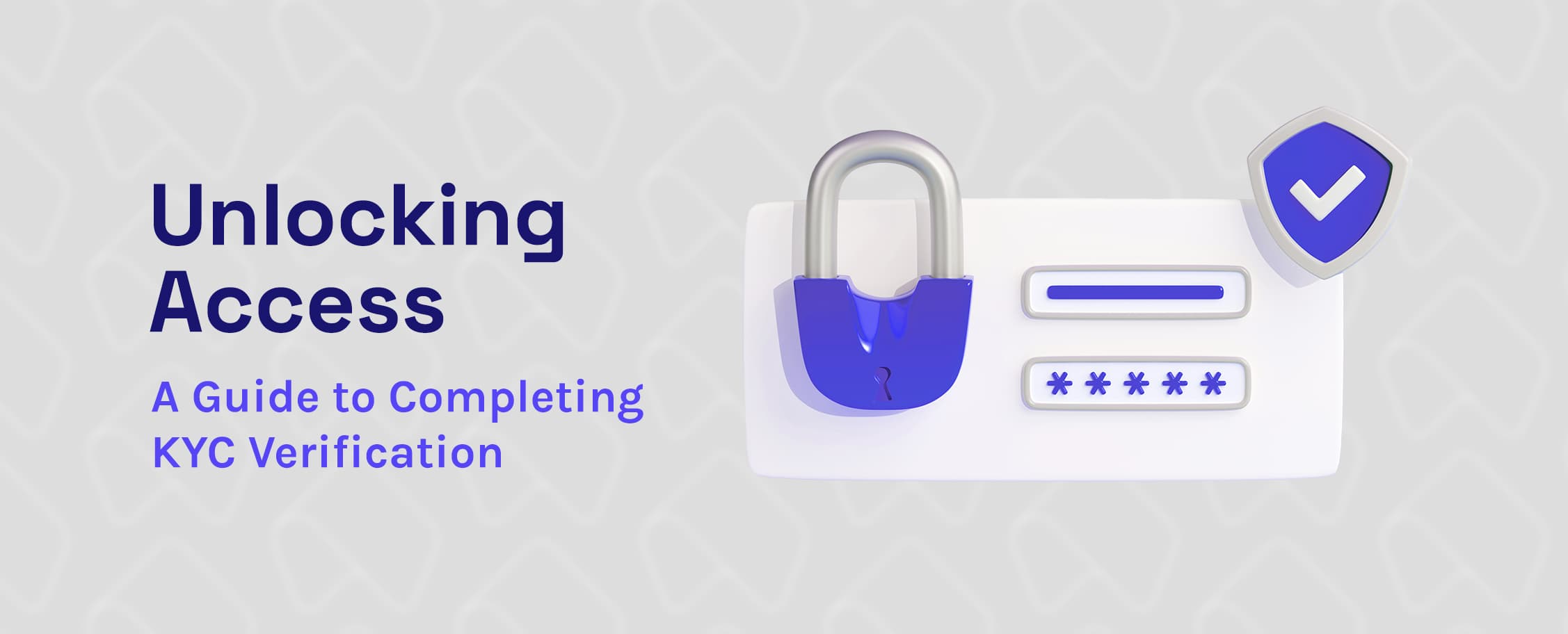 In an increasingly connected world, the need for secure and efficient global financial services has never been greater. This is where Myaza comes into play, offering a seamless solution for sending, receiving, saving, and spending money across borders. Our platform empowers individuals and businesses to navigate the complex landscape of international finance with ease.
Step 1: Requirements for KYC Verification
Before you can fully utilize the wide range of services Myaza offers, you need to complete the Know Your Customer (KYC) verification process. This essential step ensures the security of your financial transactions and helps us comply with international regulations. Here's what you'll need to get started:
Country of Residence:

Let us know where you reside.

Residence Address:

Provide your complete home address.

City/Town:

Specify your city or town.

State:

Tell us which state you're in.

Phone Number:

A valid contact number is required.

Date of Birth (DOB):

Confirm your date of birth.

Gender:

Indicate your gender.
Once you've entered this information, the next step is to verify your phone number. We'll send a verification code to ensure the number is accurate and accessible to you.
Level Two: Enhanced Verification
To access a broader range of Myaza's services, you'll need to complete Level Two verification. This involves providing:
Government ID:

Submit a scan or photo of your government-issued identification.

Selfie:

Take a clear selfie to verify your identity.

Enter Last Name if Government ID is Passport:

If your government ID is a passport, include your last name.
Level Three: Tailored Services
For those seeking advanced financial services, Myaza offers Level Three verification. This includes sharing:
Line of Work:

Let us know your profession or industry.

Proof of Work:

Provide relevant documentation to verify your occupation.
By completing these steps, you gain access to a wide array of financial tools and services designed to streamline global transactions, all while adhering to the highest security standards.
Myaza's commitment to offering secure, efficient, and user-friendly financial solutions sets us apart in the world of international finance. Whether you're a frequent traveler, a global entrepreneur, or simply someone who wants more control over their international finances, Myaza is here to empower you.
Unlock the world of global finance with Myaza - your trusted partner for borderless payments, global spending, and secure international transactions. Join us today and experience the future of financial freedom.