The Power of Fintech: How Myaza is Transforming Your Financial World
13th October, 2023
5 Minutes
Fintech • Finance • Innovation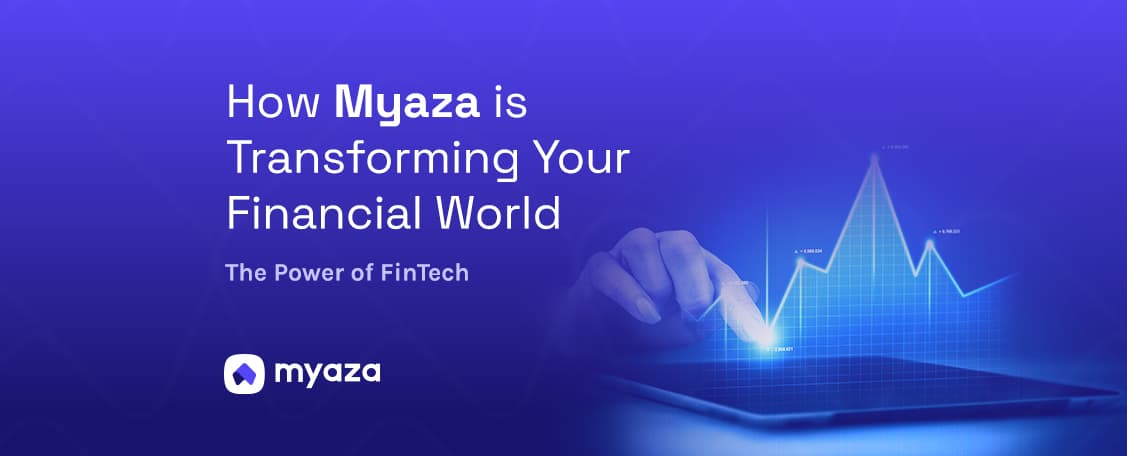 The Power of Fintech: How Myaza is Transforming Your Financial World
In today's fast-paced digital age, traditional financial methods are rapidly being replaced by innovative and convenient solutions offered by fintech companies. Myaza, a leading player in the fintech industry, is at the forefront of this transformation, bringing you cutting-edge financial technology that is revolutionising the way you manage your money.
Understanding Fintech
Fintech, short for financial technology, is a broad term that encompasses a range of digital innovations designed to improve and streamline financial services. From mobile banking apps and payment solutions to investment platforms and cryptocurrency technologies, fintech is making financial management more accessible and efficient for individuals and businesses alike.
The Myaza Advantage
So, what sets Myaza apart in this rapidly evolving fintech landscape? Let's explore some of the key ways Myaza is making a difference:
Digital Banking Solutions: Myaza offers a user-friendly digital banking platform that allows you to manage your finances with ease. With features like online account management, bill payments, and secure transactions, you can enjoy the convenience of traditional banking from the comfort of your own home.

Investment Opportunities: Myaza provides an array of investment opportunities, catering to both beginners and experienced investors. Whether you're interested in stocks, bonds, or cryptocurrencies, Myaza offers a platform that empowers you to make informed decisions and grow your wealth.

Financial Education: Myaza believes in empowering its users with financial knowledge. Our educational content, webinars, and resources are designed to help you make informed financial decisions and secure your future.

Security and Trust: At Myaza, we understand the importance of trust and security in the fintech industry. Our robust security measures ensure that your financial data is protected, and you can trust us with your hard-earned money.

User-Centric Approach: Myaza values its users and actively seeks feedback to enhance our services. Your needs and concerns are our top priority, and we continually strive to improve our offerings to meet them.
The Future of Finance
As fintech continues to evolve, Myaza remains committed to staying at the forefront of these innovations. Our goal is to make financial management more convenient, secure, and inclusive for everyone, regardless of their financial background.
In the coming years, you can expect Myaza to introduce even more cutting-edge solutions, making your financial life simpler, more efficient, and ultimately more prosperous.
Join the Myaza Revolution
If you haven't already, now is the perfect time to join the Myaza revolution. Explore our services, take advantage of our educational resources, and discover a world of financial possibilities at your fingertips. Myaza is not just a fintech company; it's your financial partner in a world of possibilities.
Stay tuned for more updates and insights from Myaza as we continue to shape the future of finance. Your financial journey is just beginning, and we're excited to be a part of it.
This blog post provides an overview of Myaza's role in the fintech industry, its unique advantages, and its commitment to transforming the way individuals manage their finances. It encourages readers to explore Myaza's offerings and become a part of the fintech revolution.